What Does Your SEO Agency Do?
Read the typical SEO blog, and you'll be treated to a veritable plethora of esoteric concepts…most of which are as unnecessary as using words like 'veritable', 'plethora' and 'esoteric' in the the intro of your page. This can make SEO difficult to navigate for businesses, as so many options make the steps to gain keyword ranking appear mystical in nature. Unfortunately for most of the people who call themselves SEOs, the process of rising within the search results appears to be mystical to them as well.
At VonClaro, we have a clear understanding of the SEO required to get you to rank, and we are not shy about sharing it:
ANALYZE COMPETITION
Look at who currently ranks on the front page, audit their listed pages and identify the components our clients are missing to move them up the ranks.
IMPLEMENT CHANGES
Correctly make the adjustments required to ensure our client's own web pages are on par or exceed their competitor's own listed pages.
MONITOR BEHAVIOUR
Develop tracking, and monitor success. Our client's competitors are also doing SEO, so monitoring their changes and preparing our counter is key.
Want Client SEO references? We've got them, and we will share.
Request Your Free Consultation Today
MORE ABOUT VONCLARO INC
Omni-Channel Intent
The speed of the transition to cross device conversion by the average internet user has exceeded all original expectations. By the end of 2015, 70% of online purchases started on one device and ended on another. The majority of these initial searches began on a smartphone or tablet, and then crossed over to desktop. In the last year, conversions directly on mobile have increased from 7% to 18%, which means the public is becoming more comfortable with using their phone for purchases.
This informs us of the digital experience to come, as an almost 200% growth YoY in mobile direct conversions means companies not transitioning into quality mobile offerings will fall behind. The importance of attribution in the process of developing strategy surrounding the effective distribution of digital assets, sale of products/services, and the experience of a customer from any point of entrance to a company is clear. VonClaro has developed processes to ensure a multi-channel analysis is at the forefront for both planning, and for directing policy agreed upon by key stakeholders.
Client Assets Protection
Data theft in the digital marketing world has been growing rapidly. Companies across the globe are utilizing various methods to get ahold of the internal data sets a company accrues. VonClaro addresses this by utilizing strict security protocols in order to ensure that our client's valuable info is kept out of the hands of competitors.
Physical Security:
Employment Security:
Digital Security:
24 Hour Client Reporting Portal
Every VonClaro client is supplied access to a 24 hour reporting portal, which enables them to access real time information about their digital efforts. This covers SEO/SEM – Facebook, Google, Bing & More.
Digital Marketing Strategy
NORTH AMERICA
Digital Marketing Strategy at the Deepest Level
A digital marketing strategy isn't something to take lightly. If it's going to be effective, it takes research, expertise and significant time and attention.
But, you don't have to go it alone. VonClaro experts have the experience and knowledge to help you create a strategy that's customized to your business goals and focused on giving you the competitive edge.
Here's how we'll get started.
Defining Your Goals
Brand Awareness. Engagement. Sales. Contacts. Leads. What are your priorities?
The unique nuances in each of these areas will help drive your marketing strategy and drive out conversions. With your goals and priorities clearly defined, we can begin to identify the tools, channels and other elements that will make your campaigns successful.
Building Your Foundations
From ensuring your website is optimized for your business goals, to testing on-page events, to securing your data, we'll ensure you're digital properties are campaign, traffic and lead-ready.
Once your campaigns launch, we'll focus on attribution and allocation, tracking your traffic from keyword to conversion. With an eye on geographical data and the demographics that are driving conversions – and those that aren't – we'll fine-tune to optimize every dollar of your campaign budget.
Reaching All Channels
VonClaro is a full-service agency, which means you'll benefit from unity across all your marketing channels. From paid search and programmatic display to SEO, social media and email campaigns, we're equipped to deliver a cohesive, persuasive experience to your prospects.
All With 100% Transparency
When you work with VonClaro, there are no surprises or misdirections. We work on the principle of full cooperation, blending our expertise with yours to create your custom digital strategy.
Through knowledge-sharing, collaboration and setting clear expectations, we ensure you're in good hands – but also in complete control.
Are You Getting the Most from Your Marketing Investment?
Whether you're working with an agency or have your own in-house team, every dollar you spend on marketing counts.
But with new technologies emerging every day, and at the rate that companies like Google are updating their platforms, the digital marketing landscape is constantly evolving.
With VonClaro's campaign auditing, we can help you delve into your marketing strategies and campaign to uncover the elements that will help you beat your competition to customers.
Start with the Right Questions
Rely on Experts for the Answers
True understanding of the digital marketing landscape takes not only time and attention, it also takes years of deep experience. Our team has conducted over 200 audits to date, across all sectors, from retail to financial, automotive, technology and more.
Making sure our clients' marketing strategies are effective is both our mission and our passion – and we want to work with you. Contact us today to get started.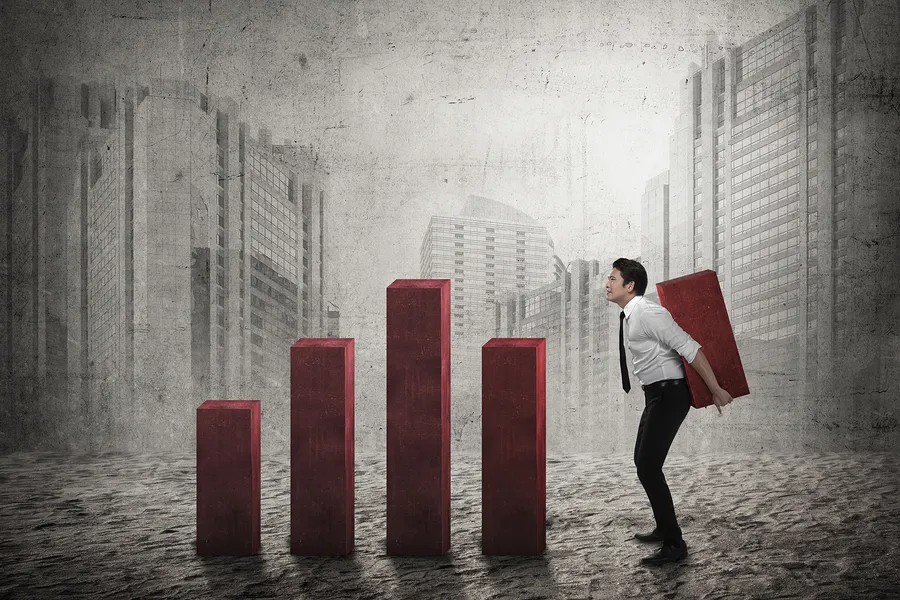 Training & Seminars
NORTH AMERICA
Advance Your Marketing Knowledge
In digital marketing, there's always room for new insight and continuous learning.
With VonClaro seminars and training sessions, your team can stay current on industry developments and advancements, while explore new ideas and strategies for how to set yourself apart from the competition.
Who We Work With
We welcome all clients at all levels, including small businesses just testing the waters of digital marketing, large corporations with dedicated marketing staff and agencies with junior to intermediate managers looking to take their skills to the next level. Whatever the need and whatever your business – we can help.
What We Teach
Road Trips Welcome
Our experts are willing to come to you, with training sessions that are customized to your business needs.
Join Us – We'd Love to See You
We also offers preset training seminars throughout North America, and we currently have dates and locations on the books. If you'd like to attend one, get in touch today.
Start Today
Our team of experts are ready to pass their knowledge on to you. Contact us today about any of our training and seminar options, and let's get started.