Case On The Case Podcast Series
Rob T. Case sits down for a special episode of Case On The Case with Tech Expert Tristan Bolton. Tristan received a call from a CRA scammer, and recorded the call. We discuss what happened, and steps you can take to be safe from/or report scams like these.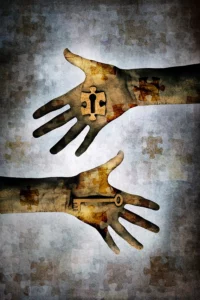 For weeks now, residents across Canada and the United Kingdom have been complaining about an aggressive phone scam, where the callers pose as agents for the federal tax authority, and use fear tactics to try and scare the victim into paying money.
Sadly the ploy has worked on an alarming number of people, with the overwhelming majority being on the older side of the population.
Police have issued statements encouraging people to just hang up, as the tax authority would never call and behave in such a way.
So when tech expert Tristan Bolton got a call from a scammer, he couldn't resist an attempt at trying to get the scammer to reveal some sort of identifying information.
He recorded the call and went through the paces with the scammer.
Tristan admits that even though he knew full well it was a scam, the threats and tone of the caller nonetheless gave him a slight feeling of anxiety.
When the call finally got to the point of payment, what the conman on the other end of the phone asked Tristan to do was entirely unexpected.
Case On The Case is a new podcast series being developed by Rob T. Case, and this special episode was thrown together quickly to make sure the information got out to the public in a timely manner.
For more information on dealing with Fraud issues in Canada, you can visit Here.