Meet The Team
OVER 35 YEARS COMBINED DIGITAL MARKETING EXPERIENCE
Our Team at VonClaro
Rob T. Case
Founder – Blog
At the forefront of the digital marketing landscape since 2005, Rob has generated over $1 Billion USD in gross revenue combined for clients. Rob's auditing, strategy and execution, including his work at Google, has impacted thousands of companies, including 20 of the top 50 companies in the world.
With a long-standing track record of success in the Pay Per Click and Search Engine Optimization fields, Rob is frequently called upon by ad platforms to assist large accounts with difficult marketing situations. Rob's innovations in decision maker targeting strategy, as well as conquest methodologies, have changed the way many marketers think about acquisition. Highlighted as a key hire/partner in $252 million hard investment between three companies, Rob has become a known asset to many of the largest investors in North America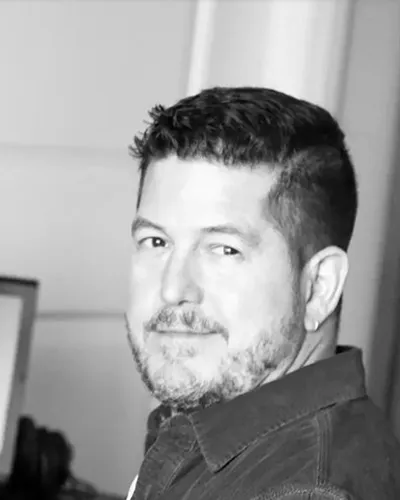 Scott Chandler
Senior Director of Demand Generation
Scott has worked in online advertising for 15 years. He is a certified specialist in all things paid ads, tracking and conversion reporting. Scott has worked as a Google Ads and Facebook Ads manager in the HVAC, Legal, Fintech, Web Development and Software verticals, and has extensive eCommerce experience with WooCommerce and Shopify.
Certifications include Google Analytics and Google Tag Manager. His latest project has been developing Universal Analytics migration best practices to Google Analytics 4, to ensure our client success. Scott's dedication to the intricacies of the technical aspects of White Hat SEO has allowed him to not only become an expert in his field, but also gain valuable knowledge that can be applied elsewhere.
Becky Danaher
Senior Accounts Manager
With a background in both business and marketing, Becky Danaher is a natural at diving into the needs of VonClaro clients and formulating the digital marketing strategies that will help achieve them.
In her role as Senior Accounts Manager, she leads members of the VonClaro team in campaign planning and management, execution of SEO strategies and more, while also maintaining close relationships with clients to guarantee satisfaction and ensure that projects, budgets and results stay aligned with business goals.
Melissa Barrotti
Senior Growth Strategist
Since 2012, Melissa has worked as an IT Project Manager and certified Google Workspace expert with clients in many industries including health and wellness, food and beverage and fintech. She is highly sought after for her skills in managing and executing digital projects flawlessly, under pressure and under budget. She has been an agent of change for many SMBs, giving them the tools, knowledge and custom IT solutions that enable companies to become "digital first". Her clients appreciate her dedication to detail, organizational abilities, clear communication and straight-forward, motivational attitude.
As a Growth Strategist at VonClaro Melissa gets to combine her experience and love for all things tech and marketing. Under the mentorship of Rob Case in 2015, she started a path to becoming a full stack marketer, able to tackle campaigns from start to finish. Her skills include SEO, SEM, social media marketing, content strategy and website development.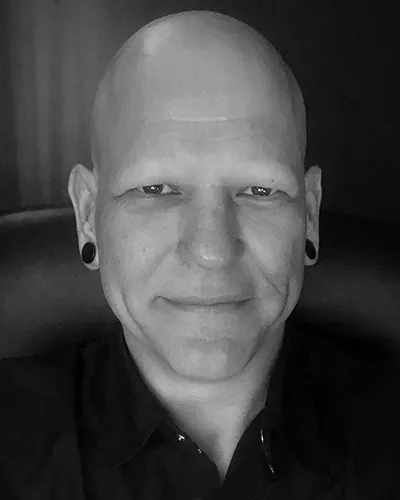 Stephen Jose
Lead Developer
Leveraging 10+ years in digital marketing, Stephen has been involved in ad operations teams across a number of different disciplines. Whether he's building websites, managing projects, or running effective SEM ad campaigns, Stephen has a broad understanding of the digital marketing industry. Every client is an opportunity to do something remarkable, and Stephen takes great satisfaction in helping our clients reach their goals.
No online business will stand up without a strong foundation on the back end. As Lead Developer at VonClaro, Stephen creates blazing fast, efficient, and beautiful websites that bring our clients' brands to life while acing Core Web Vitals assessments, and promoting excellent SEO metrics.
There's something compelling about an elegantly built product with strong technical performance that represents the brand well, and is a joy for the end user.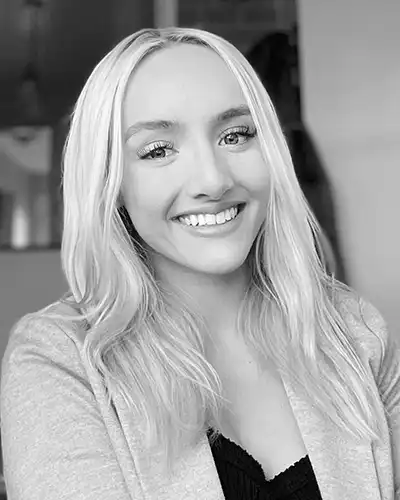 Jaden Montag
Marketing Assistant – Facebook Blueprint Certified
Jaden is a business marketing professional with experience in creative content writing, email marketing, social media management, and search engine optimization.
She has a range of digital marketing skills and holds certifications in Google Ads Search, Email Marketing Certified from HubSpot and Meta Certified Digital Marketing Associate.
With an innate understanding of how to craft effective ad text and drive traffic to websites through SEO techniques, Jaden is a valuable asset and is always looking to learn more about the latest techniques and strategies in order to stay ahead of the curve. Her goal is to help businesses achieve their desired results through effective marketing.
WE ARE HIRING! SEND YOUR RESUME AND COVER LETTER TO