Meet The Team
OVER 35 YEARS COMBINED DIGITAL MARKETING EXPERIENCE
Our Team at VonClaro
Rob T. Case
Founder – Blog
At the forefront of the digital marketing landscape since 2005, Rob has generated over $1 Billion USD in gross revenue combined for clients. Rob's auditing, strategy and execution, including his work at Google, has impacted thousands of companies, including 20 of the top 50 companies in the world.
With a long-standing track record of success in the Pay Per Click and Search Engine Optimization fields, Rob is frequently called upon by ad platforms to assist large accounts with difficult marketing situations. Rob's innovations in decision maker targeting strategy, as well as conquest methodologies, have changed the way many marketers think about acquisition. Highlighted as a key hire/partner in $252 million hard investment between three companies, Rob has become a known asset to many of the largest investors in North America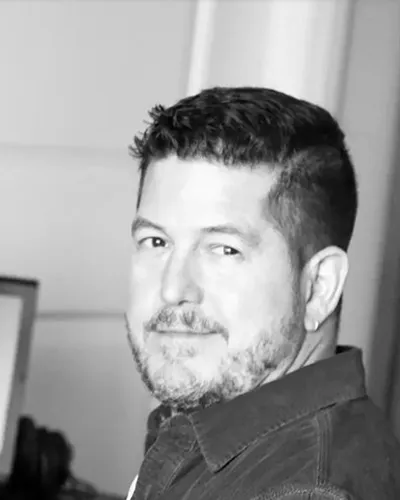 Scott Chandler
Senior Director of Demand Generation
Scott has worked in online advertising for 15 years. He is a certified specialist in all things paid ads, tracking and conversion reporting. Scott has worked as a Google Ads and Facebook Ads manager in the HVAC, Legal, Fintech, Web Development and Software verticals, and has extensive eCommerce experience with WooCommerce and Shopify.
Certifications include Google Analytics and Google Tag Manager. His latest project has been developing Universal Analytics migration best practices to Google Analytics 4, to ensure our client success. Scott's dedication to the intricacies of the technical aspects of White Hat SEO has allowed him to not only become an expert in his field, but also gain valuable knowledge that can be applied elsewhere.
Becky Danaher
Senior Accounts Manager
With a background in both business and marketing, Becky Danaher is a natural at diving into the needs of VonClaro clients and formulating the digital marketing strategies that will help achieve them.
In her role as Senior Accounts Manager, she leads members of the VonClaro team in campaign planning and management, execution of SEO strategies and more, while also maintaining close relationships with clients to guarantee satisfaction and ensure that projects, budgets and results stay aligned with business goals.
Melissa Barrotti
Senior Growth Strategist
Since 2012, Melissa has worked as an IT Project Manager and certified Google Workspace expert with clients in many industries including health and wellness, food and beverage and fintech. She is highly sought after for her skills in managing and executing digital projects flawlessly, under pressure and under budget. She has been an agent of change for many SMBs, giving them the tools, knowledge and custom IT solutions that enable companies to become "digital first". Her clients appreciate her dedication to detail, organizational abilities, clear communication and straight-forward, motivational attitude.
As a Growth Strategist at VonClaro Melissa gets to combine her experience and love for all things tech and marketing. Under the mentorship of Rob Case in 2015, she started a path to becoming a full stack marketer, able to tackle campaigns from start to finish. Her skills include SEO, SEM, social media marketing, content strategy and website development.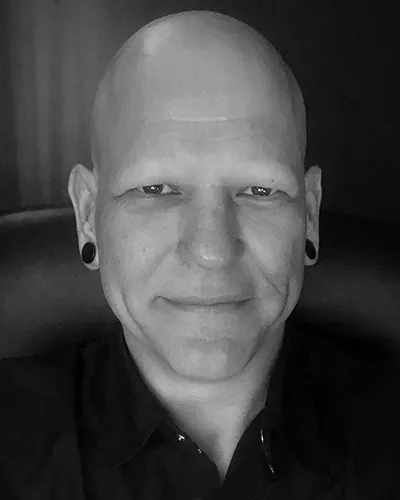 Stephen Jose
Lead Developer
Leveraging 10+ years in digital marketing, Stephen has been involved in ad operations teams across a number of different disciplines. Whether he's building websites, managing projects, or running effective SEM ad campaigns, Stephen has a broad understanding of the digital marketing industry. Every client is an opportunity to do something remarkable, and Stephen takes great satisfaction in helping our clients reach their goals.
No online business will stand up without a strong foundation on the back end. As Lead Developer at VonClaro, Stephen creates blazing fast, efficient, and beautiful websites that bring our clients' brands to life while acing Core Web Vitals assessments, and promoting excellent SEO metrics.
There's something compelling about an elegantly built product with strong technical performance that represents the brand well, and is a joy for the end user.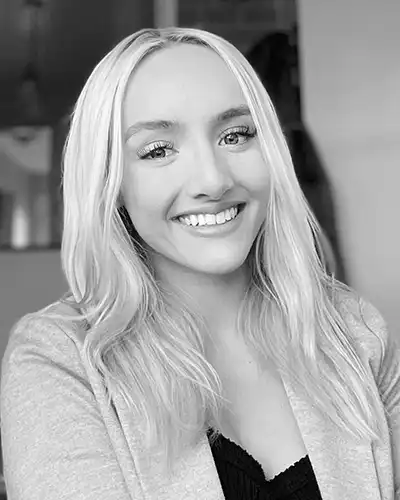 Jaden Montag
Marketing Assistant – Facebook Blueprint Certified
Jaden is a business marketing professional with experience in creative content writing, email marketing, social media management, and search engine optimization.
She has a range of digital marketing skills and holds certifications in Google Ads Search, Email Marketing Certified from HubSpot and Meta Certified Digital Marketing Associate.
With an innate understanding of how to craft effective ad text and drive traffic to websites through SEO techniques, Jaden is a valuable asset and is always looking to learn more about the latest techniques and strategies in order to stay ahead of the curve. Her goal is to help businesses achieve their desired results through effective marketing.
Stephanie Lepasana
Project Manager
Stephanie is a true testament to the power of hard work and dedication. With over a decade of experience in the hospitality industry, she started as an Area Manager and worked her way up to become a Project Manager. She is a graduate of Bachelor of Science in Tourism Management and also holds a Degree in Bachelor of Science in Entrepreneurship. From taking care of several cafe projects across both Philippines and Singapore to leading the team today in which they call "Hiraya", Stephanie has a wealth of experience. What makes Stephanie stand out even further is her strong drive and commitment to put the client's best interests first, all while finding solutions to customer problems with professionalism, poise, and excellent customer service.
Working at Vonclaro, she developed an understanding of how to work on projects under tight deadlines. Her ability to multi-task alongside these tasks allowed her to not only complete them, but to also help angle team goals towards focusing on digitization, marketing, and online presence. Stephanie has a solid understanding of different online tools which would enable virtual work to be completed accurately and competently. Furthermore, she has experience with presentations as well as market research strategies which clients can take advantage of in order to improve their businesses.
Chelley Manzano
SEO Specialist
When Chelley was 13 years old, she started to explore her creative side by writing stories and poems. She wrote about anything and everything that caught her interest—from the mundane everyday activities in her life to the most fantastic of adventures. Writing quickly became a beloved habit for Chelley, and it soon became an essential part of who she was. By the time she was exposed to this hobby in school, Chelley had found a passion for writing on topics like news and politics. She quickly became a school journalist, using her sharp wit and clear prose to craft insightful articles that captivated readers of all ages. This experience proved invaluable to Chelley as she developed her content writing skills.
Today, Chelley is still exploring her potential as a content writer. While she's only just beginning in this field, she's already made great strides toward becoming an effective wordsmith. From crafting informative blog posts to writing engaging web content, Chelley has proven capable of creating persuasive and compelling pieces that capture the attention of audiences everywhere. With each new client project, Chelley adds more fuel to her writing fire and continues to hone her content writing skills. It's an exciting journey for Chelley and one that she looks forward to sharing with the world.
Yvette Dela Cruz
SEO Specialist
A content writer since 2010, Yvette has worked with a wide range of clients across all industries. Her experience covers everything from creating engaging website copy to crafting compelling blog posts and thought-provoking articles. With an eye for detail and a passion for writing, she's always looking to push the boundaries of communication and create content that resonates with readers. She's experienced in SEO copywriting and keyword optimization and social media management, giving her a comprehensive understanding of how to best engage today's digital audiences.
She has a bachelor's degree in Communication Arts giving her valuable insight to craft compelling content that captures people's attention. Yvette is also an advocate of life-long learning and is constantly in pursuit of exploring new content creation tools and reading up on the latest industry news. She's always looking to expand her skillset to better serve her clients and provide them with top-notch content.
WE ARE HIRING! SEND YOUR RESUME AND COVER LETTER TO