Google Ads vs Facebook Ads, which is better? Google Ads allows you to take advantage of the benefits of online advertising. You can target your ads to reach people who are interested in your products and services, and control your costs. Google Ads offers several other benefits as well, making it a valuable tool for businesses of all sizes.
Google Ads vs Facebook Ads
With Google Ads you can:
You can target your ads to reach the right people.
You can control your costs and set a budget for your campaign.
You can measure your success with detailed reports.
You can manage your campaigns easily and make changes as needed.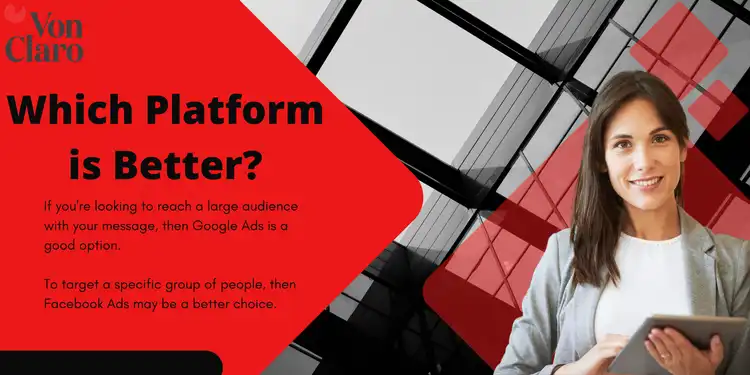 The Tools tab in Google Ads provides direct links to a variety of account tools. You can use these tools to monitor and make changes to your account, ads, ad groups, and keywords.
Google Ads tools can be used for a variety of functions:
Account management tools help you view, edit, and update your account efficiently.
Keyword tools provide resources for choosing effective keywords.
Placement refinement tools enable you to optimize where your ad appears.
Google Ads also offers features such as conversion tracking and reporting so that you can measure the success of your campaigns. Google Ads tools can save you time and help you run more effective campaigns. Google Ads is a powerful tool that can help you reach your advertising goals.
When choosing between Google Ads vs Facebook Ads keep in mind If you're looking to improve your online advertising, Google Ads is a great solution. With its many benefits, it's no wonder that Google Ads is one of the most popular online advertising platforms.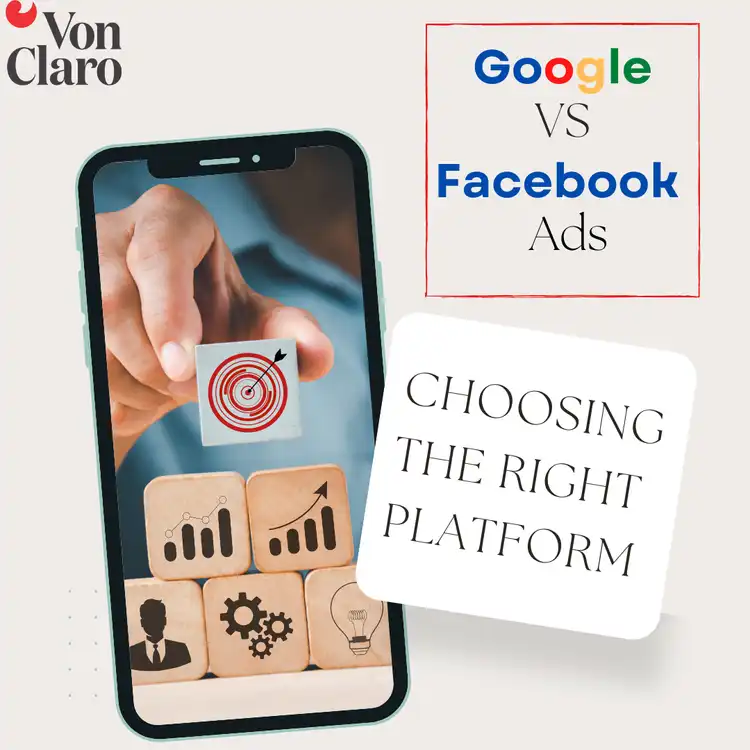 Facebook Ads manager is a tool that lets you create and manage your Facebook ads. You can view, make changes and see results for all your Facebook campaigns, ad sets and ads.
The key benefits of Facebook Ads are:
It is an effective way to drive traffic from active users. Facebook ads are also highly customizable, making it easy to target specific audiences.
Facebook ads are relatively easy to set up and can provide fast results.
Advertising on Facebook is budget friendly, especially when compared to other forms of advertising.
It allows you to include custom call-to-actions. This can be an effective way to encourage users to take a specific action, such as visiting your website or making a purchase.
It is easy to track and measure the results of your Facebook ads. This data can be used to improve your campaigns and ensure that you are getting the most out of your advertising budget.
With Facebook Ads Manager you can:
Create ad campaigns. With Ads Manager, you can use ad creation to design your ads in a step-by-step process. When you create your ad, you choose the marketing objective, the people you want to reach, the places to show your ad and the ad format. Learn more about creating your ads.
Manage multiple ads at once. In Ads Manager, you can edit settings—such as audience, a budget and placements—across multiple ad sets and ads with just a few clicks. This can save you time if you need to make changes to multiple ads.
See results for your ads. Ads Manager lets you see how your ads are performing so you can optimize them for better results. You can track things like how many people saw your ad, how many clicked on it and how much you've spent. This information can help you see what's working and what isn't so you can adjust your ad strategy accordingly.
Ultimately, the decision of Google Ads vs Facebook Ads comes down to your business goals and needs. If you're looking to reach a large audience with your message, then Google Ads is a good option. But if you're looking to target a specific group of people, then Facebook Ads may be a better choice.
Did you enjoy this blog? Check out our blog on Google Ad Grants.