Businesses are continuously looking for new, creative ways to interact with their target audience and broaden their reach in today's fast-paced digital environment. Cross-platform integration, a notion that has grown significantly in popularity in recent years, is one of the primary strategies used by organizations.
Cross-platform integration is the term used to describe the smooth blending of different digital platforms, technology, and channels to produce a single and cogent marketing strategy. This approach enables companies to efficiently communicate with their customers by utilizing the power of numerous platforms, including social media, websites, mobile applications, and more.
Social media has developed as one of these platforms that is increasingly important in today's advertising strategies. The emergence of websites like Facebook, Instagram, Twitter, LinkedIn, and other social media sites has completely changed how companies communicate with their target market.
Social media presents an unrivaled chance to interact with potential customers, increase brand recognition, and encourage client loyalty. Social media platforms offer a huge and diverse audience with billions of active users globally, making them a crucial part of any thorough marketing strategy.
Businesses that embrace cross-platform integration and efficiently use social media platforms have a definite competitive advantage in this era of digital transformation. Businesses may improve their exposure, interact with their target audience more successfully, and ultimately spur growth by implementing a holistic strategy that spans various channels.
In the following sections, we'll delve into the significance of social media in contemporary marketing strategies, examine the many facets of cross-platform integration, and highlight some of the major advantages it offers companies operating in the fast-paced market of today.
Understanding Cross-Platform Integration
The Concept of Cross-Platform Integration
Cross-platform integration is the process of strategically coordinating and harmonizing several digital platforms to develop a unified and coordinated marketing strategy. Providing a smooth consumer experience across many touchpoints entails integrating a variety of channels, technologies, and platforms, including social media, websites, mobile apps, email marketing, and more.
Cross-platform integration's main goal is to eliminate silos and make it possible for brands to have a consistent presence and message across many platforms. Businesses can build synergies that improve their total marketing efforts by merging various channels.
For instance, they can use customer information gathered from several platforms to tailor their marketing campaigns, offer a seamless user experience by synchronizing content across channels, and ease the transition of customers between platforms.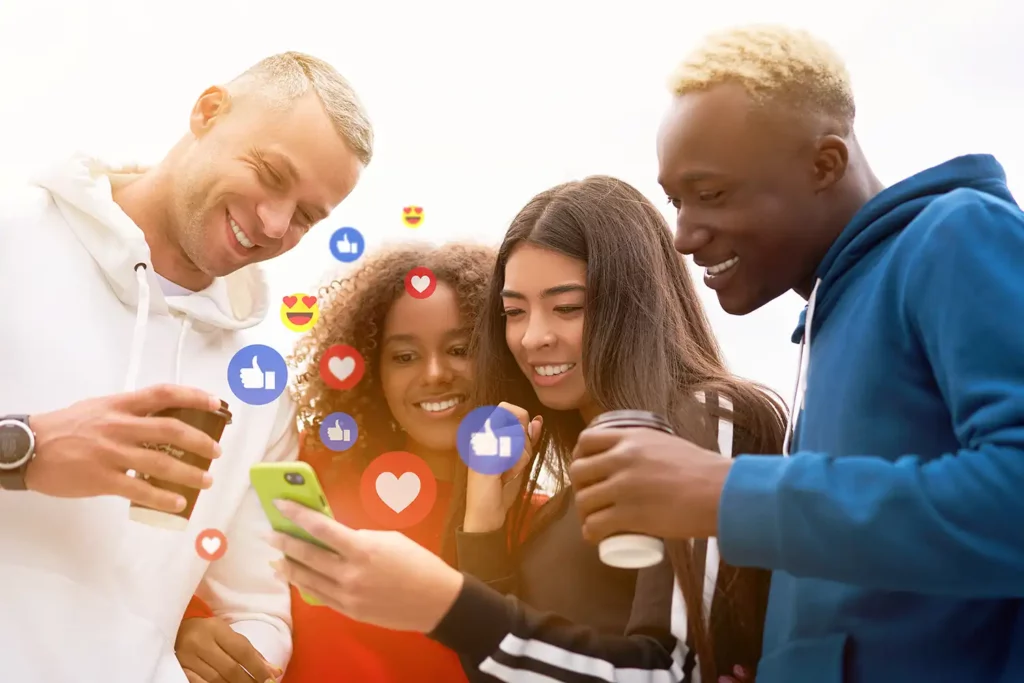 Benefits of Integrating Multiple Social Media Platforms
Businesses might benefit from integrating various social media channels into a cross-platform strategy in several ways:
Expanded Reach
Businesses can reach a wider audience by combining various social media platforms, as each one has a distinct user base and demographic. As a result, they may reach a wider range of customer groups and more precisely focus their marketing messages.
Enhanced Brand Consistency
Building trust and awareness requires maintaining a consistent brand image and messaging. Businesses may reinforce their brand image in the minds of their consumers by integrating social media platforms and making sure that their brand identity, tone, and graphics are consistent across all channels.
Increased Engagement
Numerous engagement options are available on numerous social media networks, including likes, comments, shares, and direct messaging. Businesses can promote cross-platform interaction by integrating several platforms, enabling users to engage with their brand through their preferred channels. Overall interaction is increased, and customers feel more a part of the community and are more loyal as a result.
Comprehensive Data Insights
Businesses may collect and analyze data from many sources thanks to the integration of social media platforms. This offers insightful information about consumer behavior, preferences, and trends. Utilizing these insights, companies may better campaign targeting and overall efficacy while also optimizing their marketing strategy.
Challenges and Considerations for Effective Integration
Although cross-platform integration has many advantages, it also has problems that businesses must solve for it to be implemented successfully:
Platform Compatibility
The technological requirements, APIs, and data formats may differ between platforms. It could be necessary to overcome technical obstacles and spend money on the right software solutions or development resources to ensure platform integration is easy.
Consistent User Experience
Due to variations in user interfaces, functionality, and design components, maintaining a consistent user experience across multiple platforms can be difficult. Businesses need to think carefully about how to modify their brand components and content for each platform without losing their own brand identity.
Resource Allocation
Multiple platform integration calls for focused time, people, and financial resources. To efficiently manage content production, community management, data analysis, and platform-specific optimization, businesses must allocate resources.
Privacy and Data Security
Compliance with privacy laws and the execution of strong data security measures are required when collecting and integrating data from various platforms. The processing of client information by businesses must emphasize data protection.
Businesses can successfully adopt cross-platform integration strategies and fully utilize social media in their marketing efforts by addressing these issues and taking into account the unique characteristics of each platform.
Leveraging Different Social Media Platforms
An Overview of Popular Social Media Platforms
Different social media platforms have become extremely popular and essential components of people's daily lives in the current digital environment. Here is a list of several well-known social media platforms along with an explanation of what makes them special:
Facebook
The most popular social networking site is Facebook, which has approximately 2.95 billion active users per month. It provides a wide variety of services, such as user profiles, company pages, groups, and advertising possibilities.
Instagram
Instagram, which is well-known for its visual content, has more than 1.3 billion monthly active users. It focuses on sharing images and videos, attracting users with tools including Stories, Reels, IGTV, and Explore.
Twitter
Twitter is a microblogging site with about 450 million active users each month. It places a focus on quick text-based updates that let users express ideas, and news, and participate in ongoing conversations by using hashtags.
LinkedIn
LinkedIn, which mostly serves businesses and professionals, has more than 930 million users. It emphasizes establishing business ties, job hunting, networking within the sector, and content sharing.
YouTube
With over 2 billion logged-in monthly active users, YouTube is the biggest video-sharing website in the world. It gives content producers the chance to post videos, interact with viewers, and monetize their channels.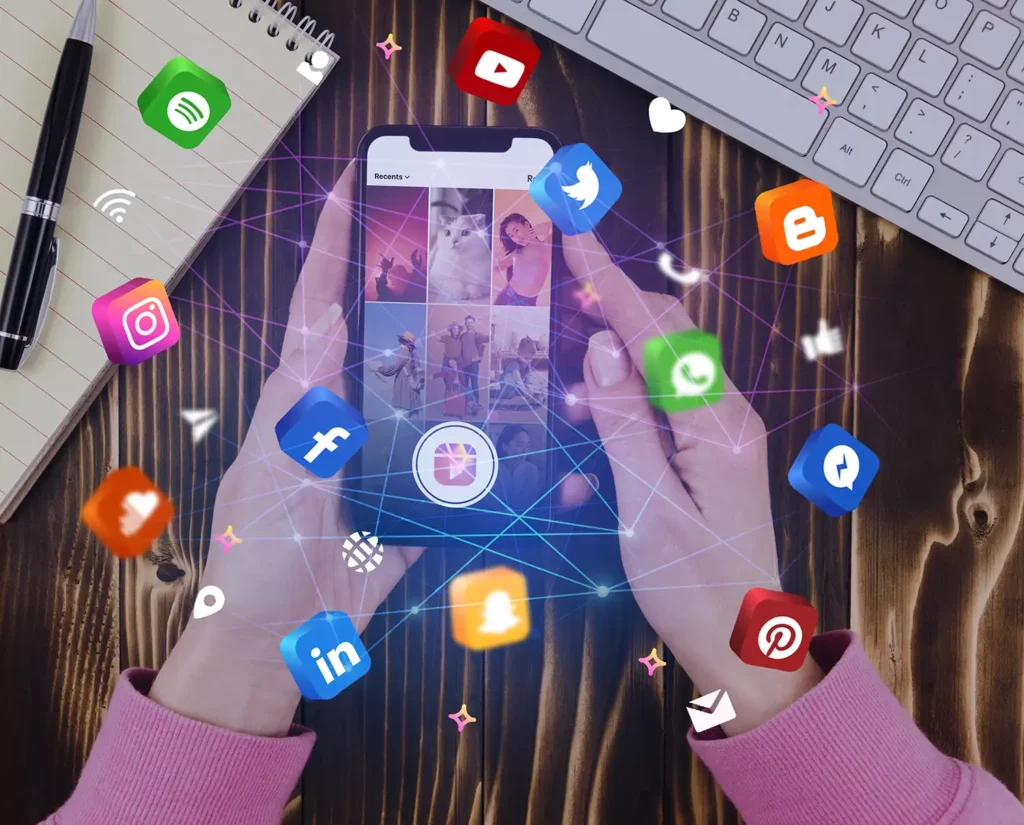 Tailoring Content for Specific Platforms
Each social media network has a distinct user base and methods of content consumption. Businesses should take into account adapting their content to comply with the tastes and formats of each platform to effectively exploit different platforms. Here are some crucial things to remember:
Visual Appeal
Businesses should concentrate on producing visually appealing photos, videos, and infographics to engage people on platforms like Instagram and Pinterest, which thrive on visual material.
Concise Messaging
Because of Twitter's character limit, messages must be brief and meaningful, thus it is essential to create tweets that draw readers in and promote conversation.
Professional Engagement
The professional character of LinkedIn necessitates informational, educational, and sector-specific content. Sharing professional updates, industry insights, and thought leadership content can successfully engage the LinkedIn audience.
Video Content
Because YouTube is geared toward video content, it is the perfect place to host vlogs, product demos, lessons, and other interesting video forms.
Utilizing Platform-Specific Features and Tools:
Businesses can use a variety of features and tools available on each social media site to improve their marketing efforts. It's important to become familiar with these features and know how to use them well. Here are a few examples:
Facebook Ads Manager
Facebook's advertising platform may be used by businesses to develop tailored ads, monitor campaign analytics, and improve their success.
Instagram Stories and Reels
Businesses can now produce brief, immersive, and captivating content that vanishes after 24 hours thanks to these features. They may be utilized to present behind-the-scenes videos, new product introductions, or interactive challenges.
LinkedIn Pulse
Businesses can distribute lengthy essays, sector insights, and thought leadership content to a professional audience using this publishing platform.
YouTube Analytics
The analytics dashboard offers in-depth information on indicators for engagement, audience demographics, and video performance. Businesses can improve their video content strategy with the use of this data.
Conclusion
Cross-platform integration is no longer just a choice but rather a requirement for organizations to succeed in today's fast-paced digital world. Adopting this strategy and making use of several social media platforms can result in a stronger online presence, greater brand recognition, and deeper relationships with customers. Businesses should take advantage of cross-platform integration opportunities to enhance their marketing impact and achieve long-term success as the digital landscape continues to change.